Gold & the Dollar
Posted May 24, 2016 by Martin Armstrong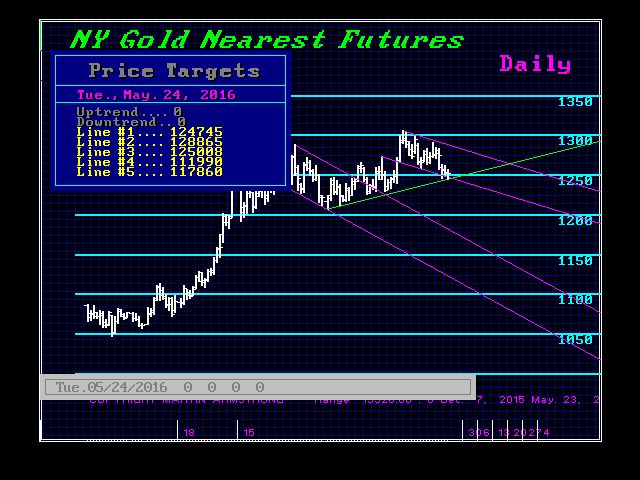 QUESTION:
Marty, it looks like the goldbugs will be wrong once again and you will be right after all. I can't wait for your technical conference. My basic technical analysis looks like we are going to break $1,000. Your target for a high in May seems spot on also in the euro. I cannot see how gold can rally if the dollar is the only game in town as you say. Any tips?
ANSWER:
I do not have the time to read what they are saying this time. It is typically always the same — only up. They were probably stock brokers in a past life during the Great Depression. Technically, we are fooling around with 1247, which is important support. We have generated a Monthly Bearish for May at 1282, but we also have one on our What-If model at 1240.
A closing below 1240 next Tuesday will warn that the May high may be the high for the yea
r. We still have support at 1225 and 1206.
A weekly closing below 1206 should start the sharp decline
. Nothing has changed as far as support under $1,000. A strong dollar should be bearish for gold initially.